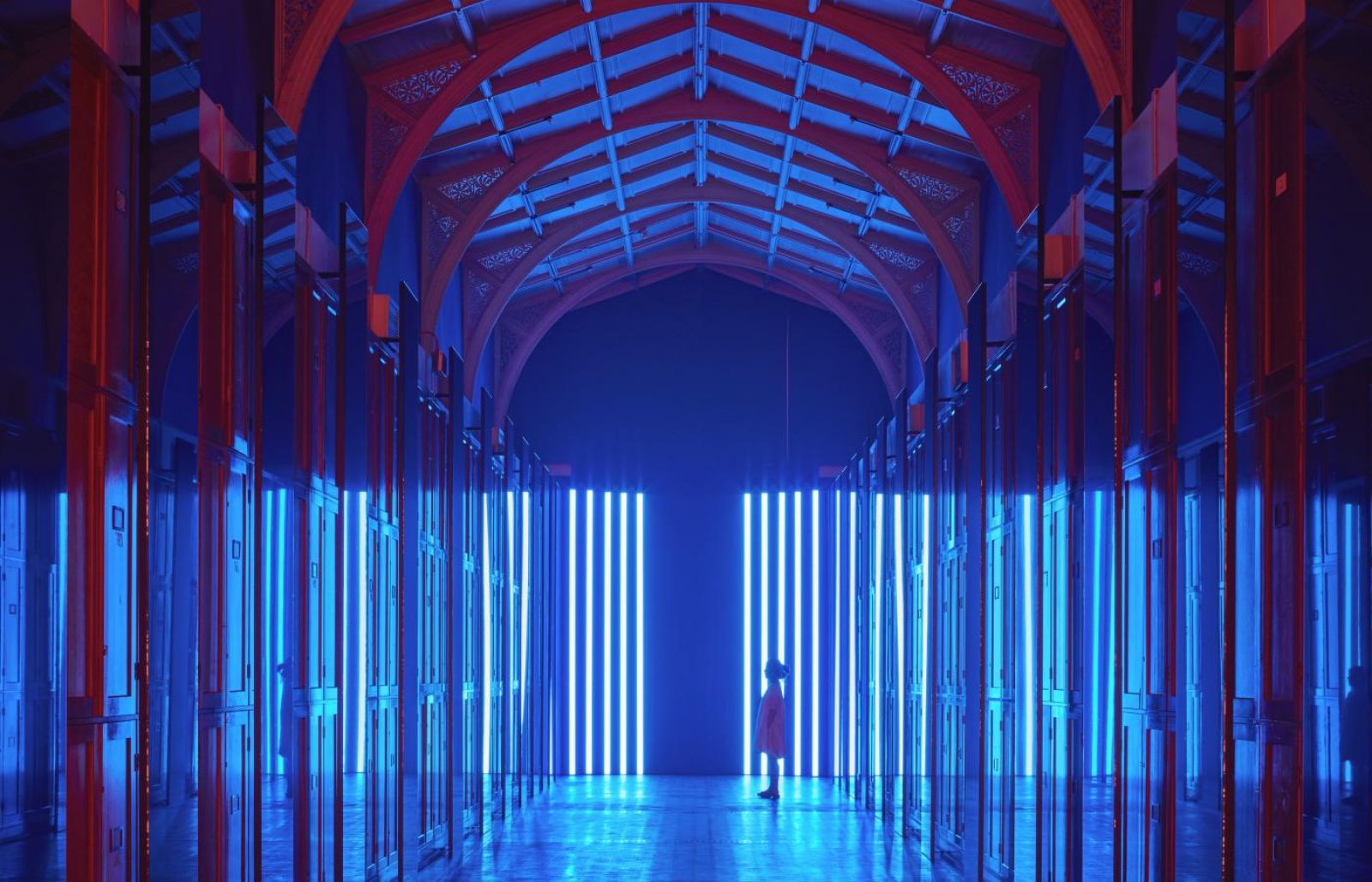 London! I was invited by Graham & Brown to visit the London Design Festival – so exciting. Flying – well, it's not as glamorous as it used to be. The Kunsthal has the exhibition 'Cabin Crew: Fashion in the Air' on show this fall. Looking back, I'm sure, since travel by air has lost most of its shine in our day. Regrettably. The Ivy Soho Brasserie, where we have lunch, is as shiny as a new penny. It's fresh and beautiful. Original gravure and silkscreen prints decorate the place from top to bottom, in extremely wild combinations. 'The more colourful, the better' seems to have been the idea. I love it!

Lunch is followed by a talk with interior designer Kelly Hoppen. Since I started my own magazine, Dragons' Den has been my favourite TV programme. Watching seasoned dragons tackle young entrepreneurs and testing my ability to assess whether or not a business is 'investable'. Very instructive. Kelly Hoppen, who until recently was one of the dragons, is a lot smaller and nicer in real life. And I learned a lot from this live session, too. Of course I slipped her a copy of WOTH – never miss an opportunity, a lesson well learned. Next up was recently opened Arket, a new branch of the ever growing H&M tree. It's a concept store with fashion, accessories and home decorations – nice, but a little too responsible – and therefore a bit boring. I did buy a strange pot in the shape of a mushroom as a gift for my hosts in London, but it was the most unusual thing I could find in the shop.

It's so nice to have friends all over the world. These were friends of my husband's, but they welcomed me with open arms all the same. The things that make a big city friendly… I met other fun and friendly people in London, like the bus driver on his first day of work, who was encouraged by all of the passengers. And the nice owner of newsagent Good News (!) who already had WOTH for sale. And that was all on day one.

In the next few days, I visited the Brompton Design District, the V&A, Molteni and Kvadrat's wonderful presentation, Somerset House, the Design Museum, Mint, and Patricia Urquiola's lecture at Cassina. And of course Urquiola, too, left with a copy of WOTH in her sweater pocket.

September was a busy month for design, regardless. We'd already been to Brussels Design September to interview Michael Anastassiades at his gorgeous exhibition in Atelier Jespers. We slipped in a visit to Xavier Lust's new studio and stunning house (the paint was still wet) while we were at it. And then it was off to Spain, for the launch of WOTH 6 at BD Barcelona with designer Christian Zuzunaga.

And now here's issue 7, kicking off the start of year two of our magazine. We've learned a lot, we're older and wiser, but also younger at heart than ever – touched by the enthusiasm of the designers, artists and creatives who continue to produce wonderful things. Creating offers hope!

Mary Hessing
Founding editor

mary.hessing@woth.co
This was published in WOTH issue No7 still available in our shop.