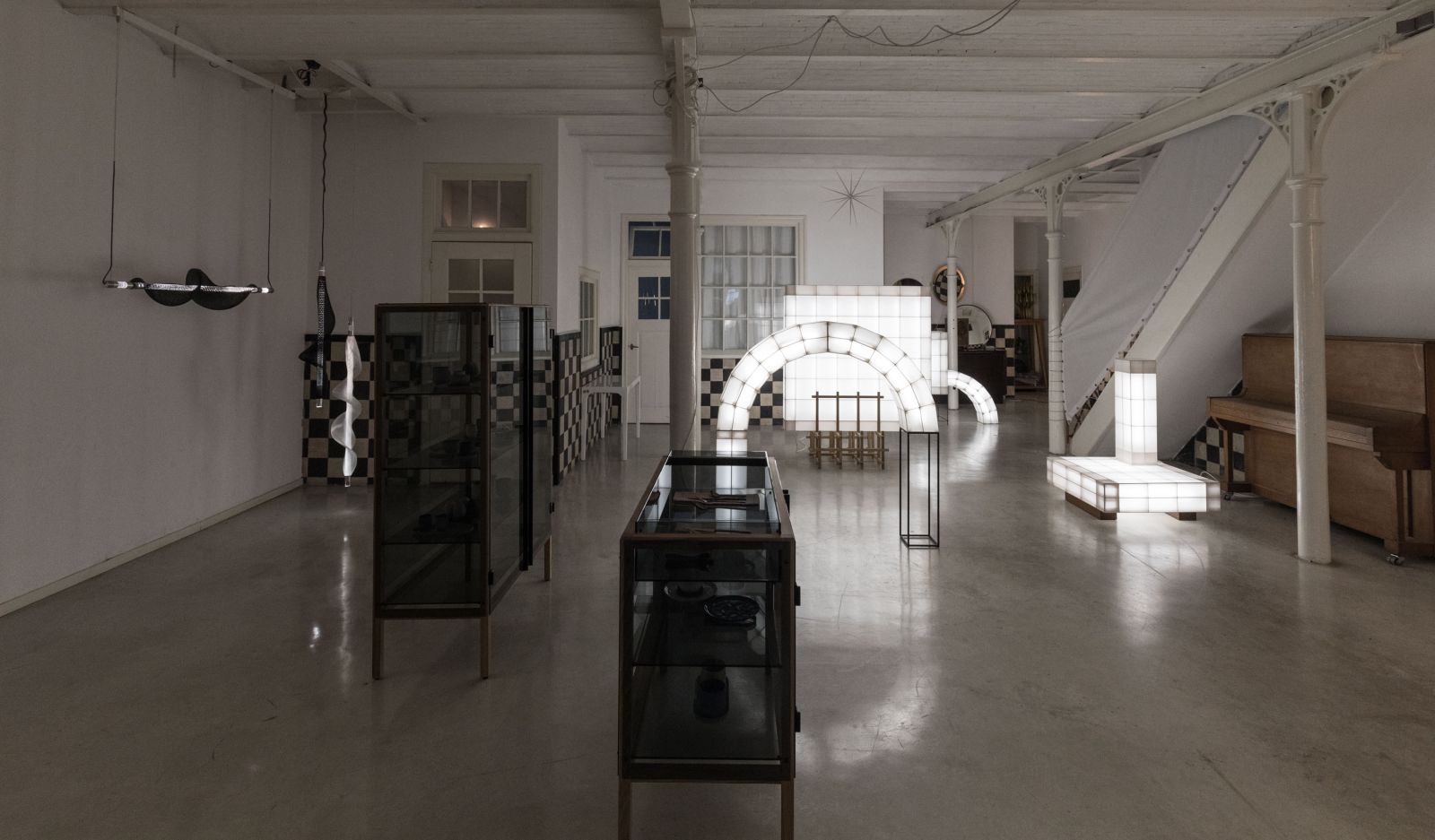 The Lauch of WOTH Wonderful Things magazine No5
We launched WOTH issue No5 at the opening of the WOTH Wonderful Things shop - a department store - that we open only during Festival Designkwartier The Hague. This year we teamed up with agency Tuttobene and designstore Just Haasnoot Wassenaar to make a truly beautiful presentation with lots of work by young Dutch Designer. Many of whom were present during our opening drinks!
The freshness of WOTH Wonderful Things magazine strikes a chord with a fast growing number of design-enthousiasts. On top of its focus on Dutch Design, WOTH 5 shares some remarkable insights from the Milan Design Week. It is daunting to select highlights from such a dynamic event but the pleasure of exploring fantastic presentations from FormaFantasma, Sabine Marcelis, Aldo Bakker and Envisions, surfaces in the Milan Melee trend report. At-the-scene interviews with creative entrepreneurs Rolf Hay and Anne- Claire Petit, up and coming talents like Stefanie van Keijsteren and Frederik Molenschot next to the indepth portrait of the grand master of landscaping Piet Oudolf. WOTH discovers the elaborate collection of wonderful things in the home of Paola Navona vs. the tactile sobriety typical for the work and atelier/studio of Raw Color. Richard Hutten highlights Rotterdam and Damian 'O Sullivan takes us around Brussels. On the cover a delightful Monaco interior of art connaisseurs Vanessa and Adrian.
Rick Vintage of NLXL welcoming the guests in our WOTH kitchen, operated by the people of Zebeudeus@just Cafe and Restaurant The Hague.
Designer Rick Tegelaar and his charming girlfriend, Mieke Meijer of Studio Mieke Meijer.
In the front designer Klaas Kuiken, behind him Christian Ouwens of Christian Ouwens gallery, on the far right designer Alex de Witte.
Remco van der Voort and Victor Le Noble of Tuttobene speached to thank us and left us with the Wonderful gift of Trivets by Muller Van Severen for Valerie Object.
WOTH founders Mary Hessing and Toon Lauwen, left Otto Altman, Johan Beentjes (Flexform) on the right Rick Tegelaar and Louise Cohen.
Mieke Meijer, Studio Mieke Meijer among her wonderful Light objects.
Studio Truly Truly, Kate and Joel Booy.
Designer Aart van Asseldonk (Atelier van Asseldonk) and Toon Lauwen.
The duo Thier & van Daalen, Iris van Daalen en Ruben Thier.
Rachid Naas and his husband designer Thomas Eurlings, Esther Vintage-Vlak of NLXL, Rutger de Regt of Handmade Industrials.
journalist Viveka van Vliet, behind her designer David Derksen.
Just Haasnoot of Just Haasnoot Wassenaar next to Johan Beentjes (Flexform).
Old time friends Rob Jansen (freelance editor) and Hugo Kosters (Hart en Anders)
Designshop de Klare Lijn from Leiden was also present.
Adri Vlasblom (former editor in chief of Elle Wonen), Toon Lauwen (WOTH founder and WOTH - studio) and designer Louise Cohen.
Blogger and store owner Iris Haveke (C-more) and Patrick Kooiman (Interiorator)
Husband and wife Claire and Roderick Vos (a.o. Pode) and Rick Vintage (NLXL) trying to come between them...
WOTH graphic designer Wilmar Grossouw and neighberhood flower Charry Groenhart.
Festival Designkwartier's Mei-Lan Tjoa, behind her designer Floris Hovers.
Rob van der Ploeg van de gemeente Eindhoven/Dutch Design Week in converstation with Aart van Asseldonk.
WOTH founder Mary Hessing.
Aart van Asseldonk and Stefanie van Keijsteren of Studio Rens.
Linda Nieuwstad designer of rather great flowers!
Rick Tegelaar, Saskia the wife of Just Haasnoot and Mieke Meijer.
The crew of the WOTH Wonderful Things departementstore 2017.
Henk ten Brink our editor hides behind the window.
Marick Baars  of Modiste furniture one of the featured products in the WOTH departement store.
Anita Bijlsma (WOTH) Franska Stuy (Franska.nl) Rachel Lancashire (FLOW) and Mary Hessing and daughter.
The lovely and rather big flowers of Linda Nieuwstad decorated our entrance. Thank you all for a lovely party! Al pictures by JW Kaldenbach.   WOTH issue No5 in stores now! Can't find it? order your copy at WOTH an international copy (in english) you can get here. Issue No5 is full of Wonderful Things we spoted at the Salone del Mobile in Milano last April.