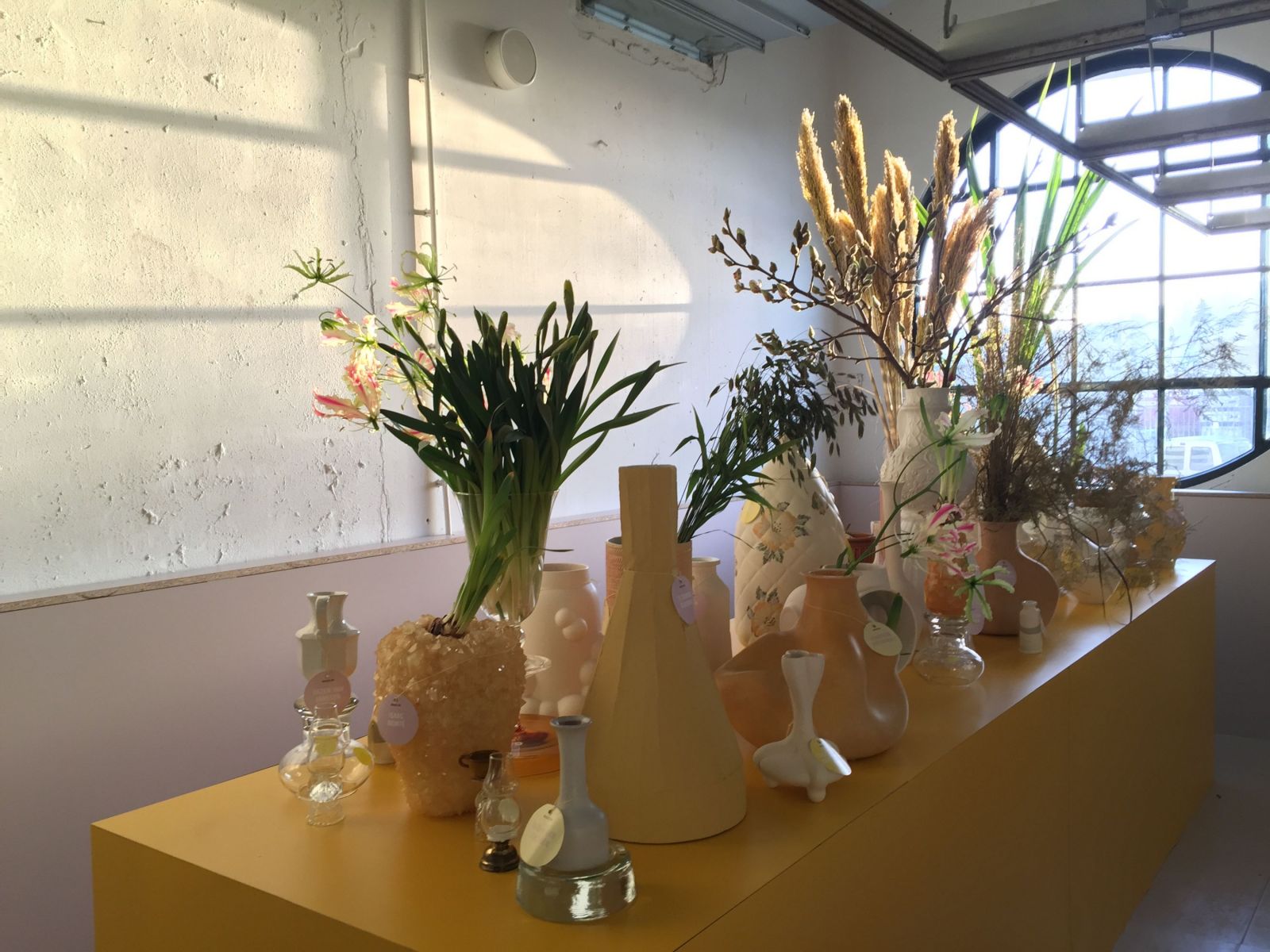 WOTH is joining Object Rotterdam this weekend! We build a lovely vase pop-up in collaboration with CorUnum, Wieki Somers, Vazen van Janssen, Zomers Bloemen and Social Label. Thanks Finsa for helping us with creating a beautiful booth!
Come visit us and see the abundance of flowers, vases and our WOTH issue's — you could be A WOTH friend for only € 3,99 a month or go home with some of our most wanted back issues.
Saturday and Sunday 11-19.00 hours 
HAKA—gebouw Vierhavenstraat 38 Rotterdam
Featured AND for sale are vases by designers like: Wieki Somers, Isaac Monté, Social Label, Jeroen Wand, Mae Engelgeer, Floris Hovers, Alex de Witte, Jorine Oosterhoff, Truly Truly, Vazen van Janssen, Tom Boekema, CorUnum and Roderick Vos. It wil be a lovely weekend. Thanks to Finsa wood for sponsoring us!
objectrotterdam.com 
zomersbloemen.nl
finsa.com 
wiekisomers.com 
isaacmonte.nl 
studiotrulytruly.com 
roderickvos.nl  
sociallabel.nl  
corunumceramics.nl  
jeroenwand.nl  
mae engelgeer.nl  
florishovers.nl  
tomboekema.com 
jorineoosterhoff.nl 
alexdewitte.nl