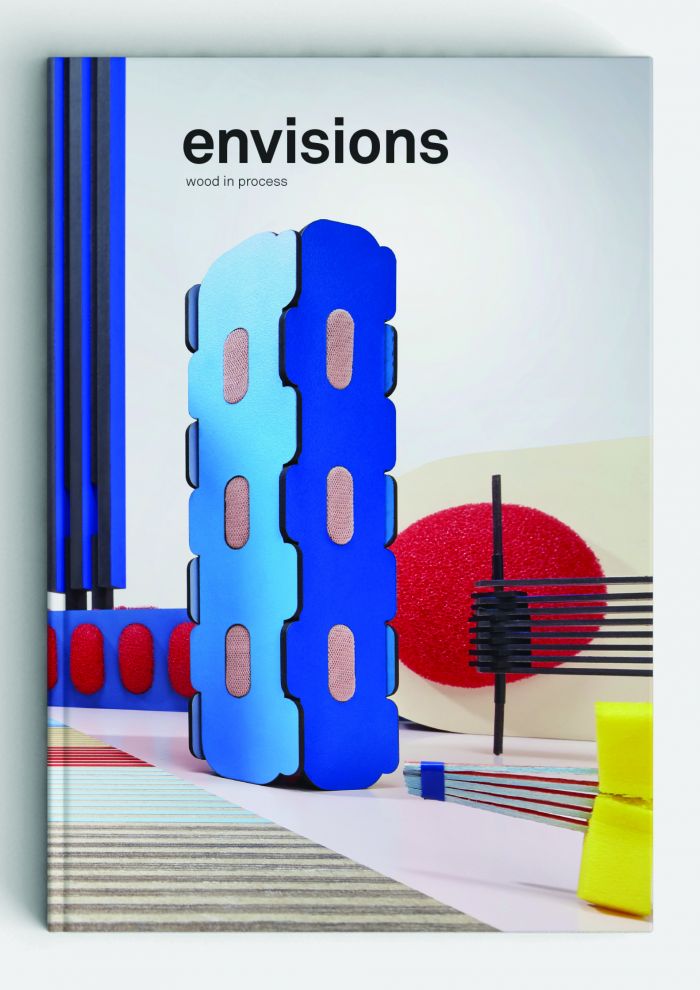 Wood in Process by Envisions
During this years Dutch Design Week in Eindhoven design collective Envisions launched their brand new book 'Wood in process' in collaboration with Spanish wood manufacturer Finsa.   
'We want to give more insight into the role of Finsa, their factory and production processes, and the possibilities of such a collaboration. The photos for this book – shot by Ronald Smits – are staged to reference urban landscapes, giving an impression of how these materials can be applied in architectural environments. With this book, we also want to inspire the readers to have an open mind about board materials and we hope to get them inspired with unexpected possibilities' - Simone Post 
You can now order the book of Dutch design collective Envisions here, about their collaboration with Spanish wood manufacturer Finsa, called 'Wood in process'. It contains the complete Envisions research that was on show during the Dutch Design Week Eindhoven 2017, Salone del Mobile 2017, WantedDesign New York 2017, and London Design Fair 2017. An endless source of inspiration. Containing images made by photographer Ronald Smits and collected in a book designed by Studio Aandacht.