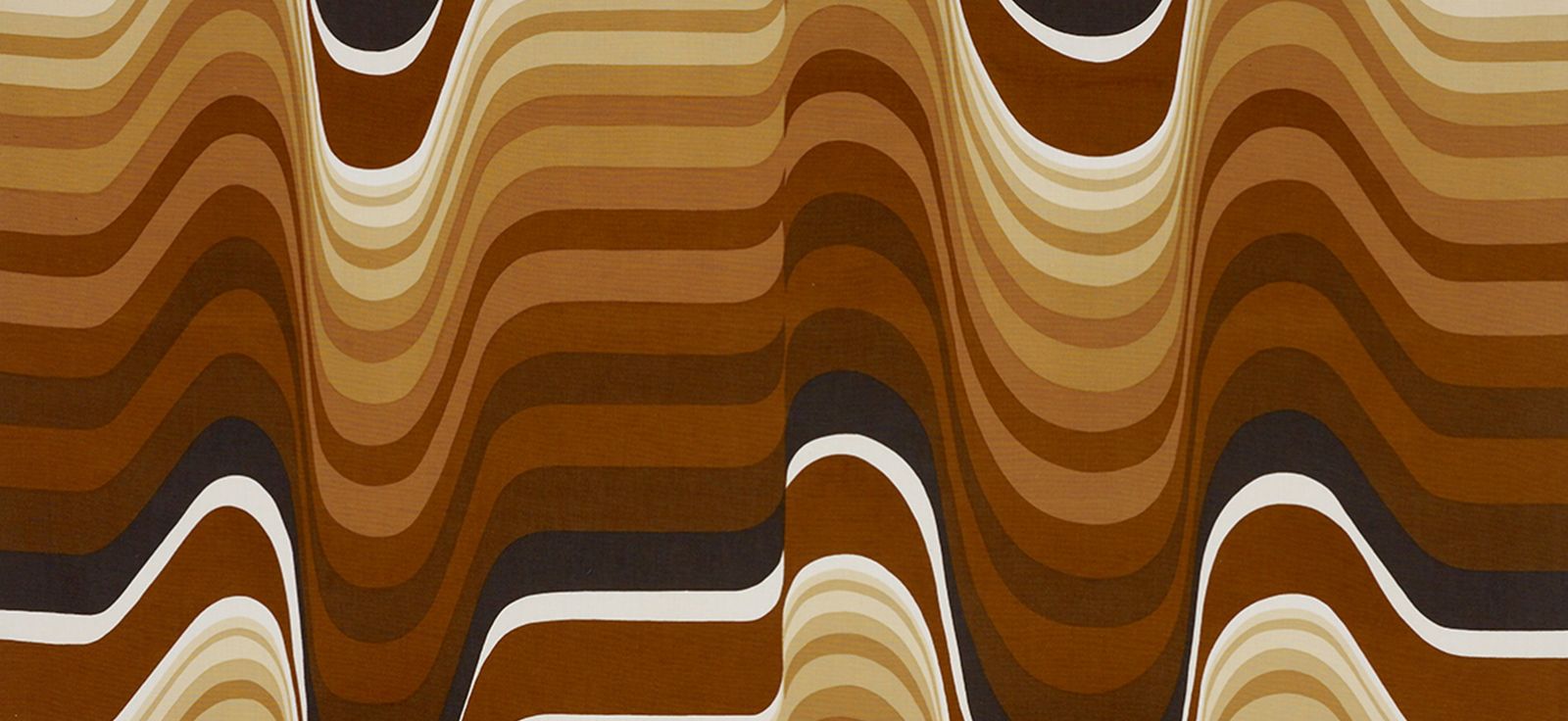 Print Design by Barbara Brown
Prints Designed by Barbara Brown

In the late 1960s, print designer Barbara Brown was 'The Golden Girl of Heal Fabrics', so it said in Heal's fabrics brochure in 1967. Throughout the 1960s and early 1970s, Brown, a Royal College of Art graduate, produced many designs for the fabrics department. Creating optical illusions, she used mathematical formulae to suggest motion, also employing strongly contrasting areas of light and shade to give a three-dimensional effect to her print designs.
A selection of of her most striking and unusual prints, most of them designed for textile, is now on show at the Withworth Gallery in Manchester until 18.03.18
Heal's History
Heal's is a British furniture and furnishing store chain comprising six stores, selling a range of furniture, lighting and home accessories for over a century. Heal's has always been known for promoting modern design and employing talented young designers. In 1910 John Harris Heal started the business by introducing French-style feather-filled mattresses to London's homeowners. After the Heal's founder died in 1833, his widow, Fanny Heal, renamed the business to Fanny Heal & Son, before relocating to the current site at 196 Tottenham Court Road.
(image above: Frequency, print designed by Barbara Brown for Heal's. courtesey of the Whitworth Gallery)
Return to WOTH'S ON The international Wonderful Things (to do) calendar of WOTH Magazine.