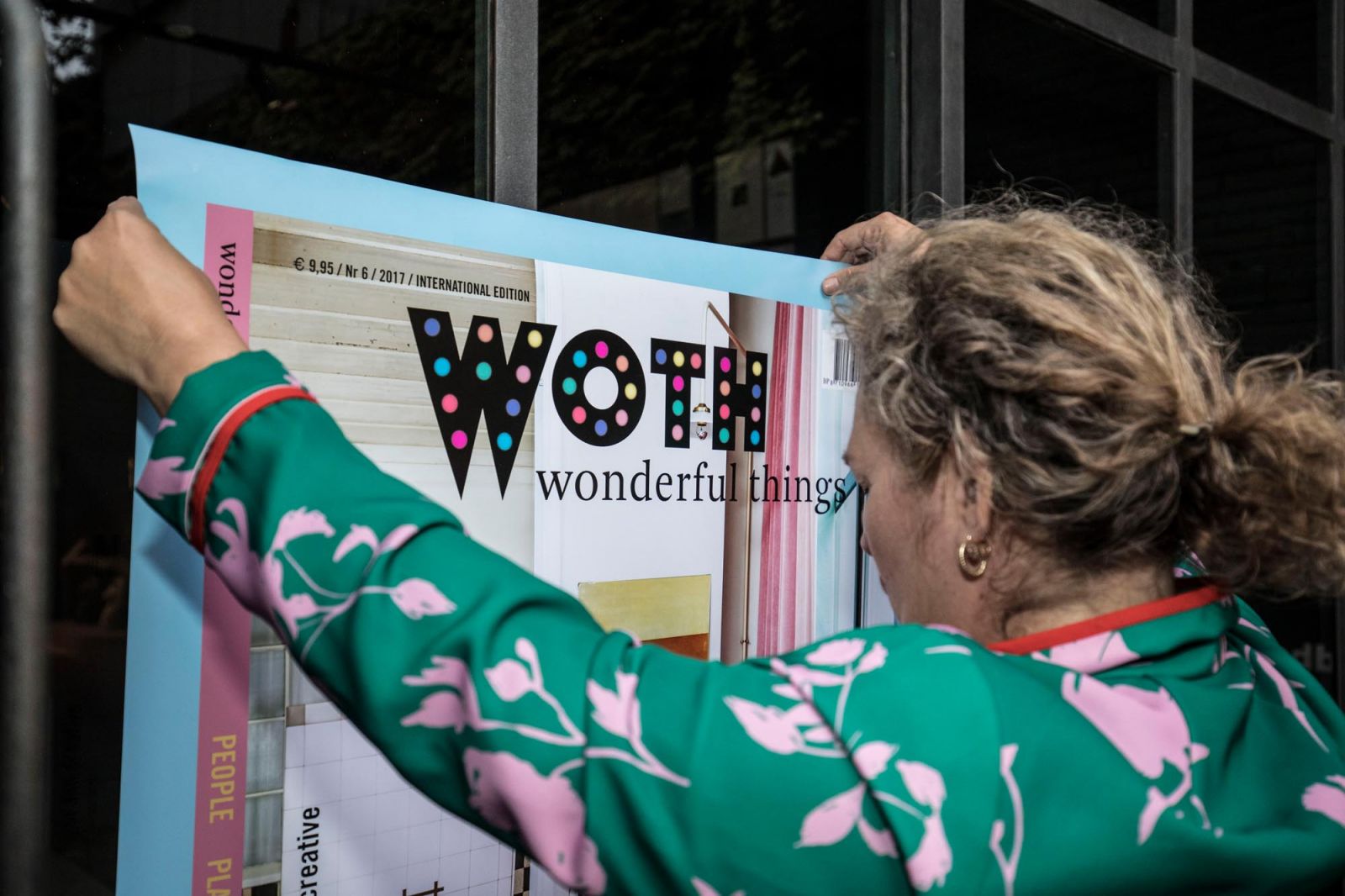 We lauched issue NO6, our anniversary issue at BD Barcelona and what a Wonderful evening it was!
WOTH founder Mary Hessing and BD Barcelona director Jordi Arnau at the entrance of the beautiful BD showroom on Carrer de Ramon Turró No 126
The iconic sofa by Salvador Dalí and our Iconic anniversary issue No6! Love at first sight X
BD director Jordi Arnau was presented the first issue by Mary Hessing editor in chief of WOTH celebrating the colorful ties between Spanish- and Dutch Design.
Who better than Cristian Zuzunaga to highlight the growing awareness of internationalism in design?
Zuzunaga's 'Dreams cabinet' for BD Barcelona coloured our day
Oscar Tusquet Blanca, architect, painter and patron of the Gala-Salvador Dalí Foundation surrounded by Mary Hessing and the ladies of BeHomme the home exchange platform for creatives and design lovers. Just like WOTH ; )
BD is working on a top secret project with a wide and international character. More in one of the upcomming WOTH issues
The original founders of BD president Mireia Riera and architect Oscar Tusquets Blanca and their international protégés.
A Monkey business ! The Monkey sidetable by Spanish designer Jaime Hayon for BD guarding our precious anniversary issue 's
Mary Hessing founder of WOTH, the marketing manager of BD and Dutch Agent Iris Pia Heneke of of Heneka & Goldschmidt
Mary Hessing and Maria Piera Marquina of spanish rugcompany Nanimarquina
BD director Jordi Arnau, BD founder and president Mireia Riera and WOTH founder Mary Hessing
the Dutch delegation! BD agent Iris Pia Heneka of Heneka & Goldschmidt and two new dealers both from the Laren area. In the middle Marlin Grégoire of Marlin Maison Laren, right Henk of Does Laren.
The lovely ladies of BD Barcelona.
Sabine Gouw project manager, used to work for Droog Design and living in Barcelona for some years now, in the middle Felix Eijsbouts of the Netherlands Business Support Office in Barcelona.
Marta Fernandez and Skye Maunsell of Montoya, Sky Coffee co and Espacio88 a wonderful creative hub just around the corner in the poblenou area. More about this fantastic space in an issue to come. In the middle Mary and Christian Zuzunaga.
Proud of our anniversary issue
Designer Christian Zuzunaga and BD's daredevil (he drives a moter) who helped us to decorate the showroom
Bye Bye!
---
The celebrations were courtesy of WOTH Wonderful Things Magazine, BD Barcelona Design and the Netherlands Business Support Office.