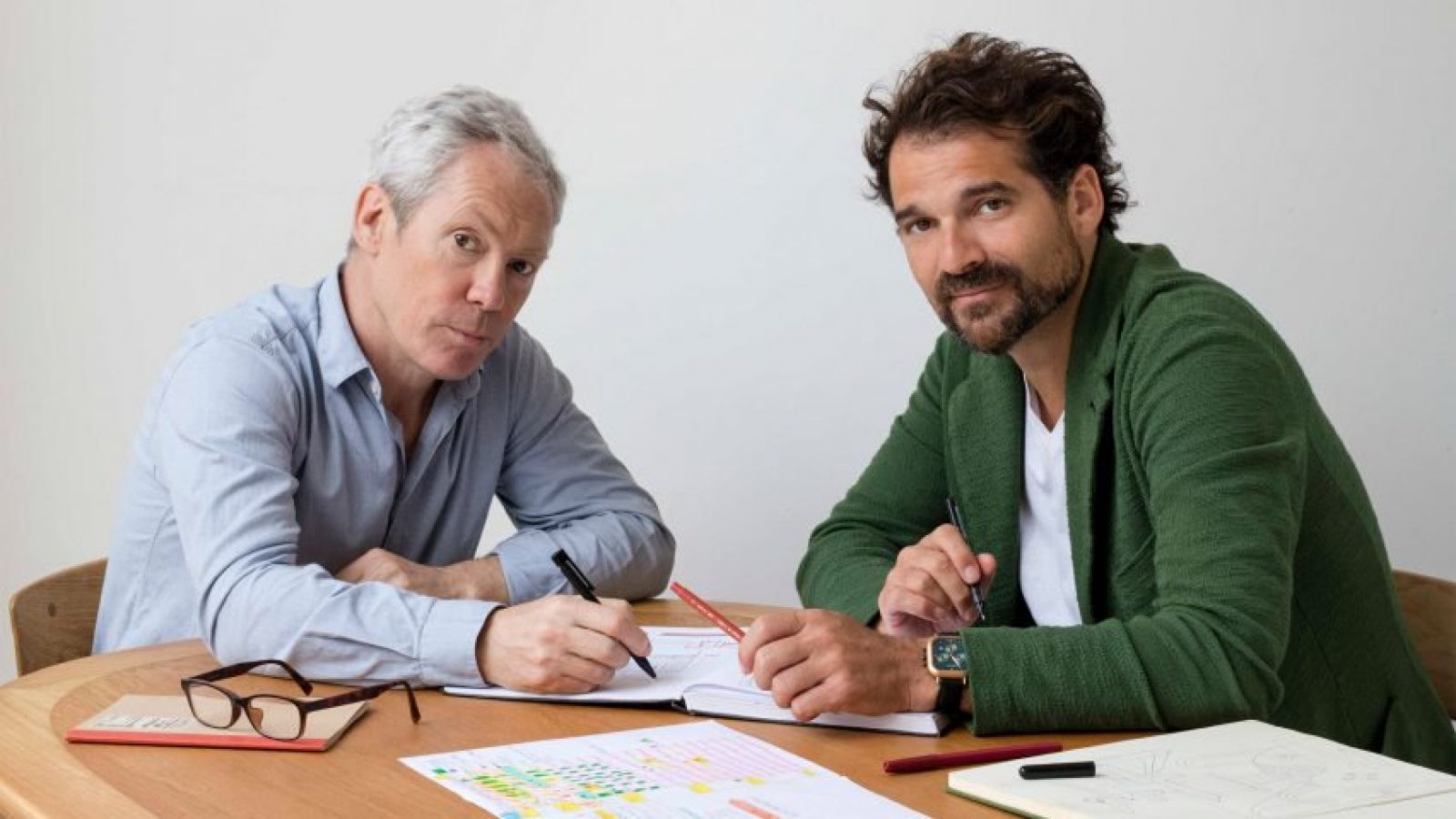 Jijibaba menswear by Jasper Morrison and Jaime Hayon
Jijibaba is a menswear collection designed by Jasper Morrison and Jaime Hayon. Exclusively and new at Dover Street Market and the DSML E-SHOP!
Jijibaba is an evolving collection of apparel created by a community of designers whose normal field of work covers a wide variety of products and living spaces. The brand's first items include two distinct yet complementary menswear lines designed by Jasper Morrison and Jaime Hayon, each reflecting their unique creative spirit and identity.
(Jijibaba Jaime Hayon Sweater with Jacquard Masks, in Burgundy made in
100% Wool, 440 pounds buy at the DSML E-SHOP) Jasper Morrison and Jaime Hayon are the first designers for Jijibaba; the collection will expand in the future with further items designed by other designers.
About: Dover Street Market is a high-end concept store (in fact: it's the, reigning, Queen Mom of the Concept-Stores) originally located on Dover Street, in Mayfair, London. This wonderful store was created by Rei Kawakubo of Comme des Garçons and her husband Adrian JoffeIt. DSM ofcourse sells Comme des Garçons but also lot's of other (fashion) brands. Locations outside London include Dover Street Market Ginza, Tokyo, Manhattan in New York, Singapore and a franchise in Beijing. In London, Tokyo and New York the stores include the Rose Bakery café, created by Rose Carrarini and her husband Jean Charles.