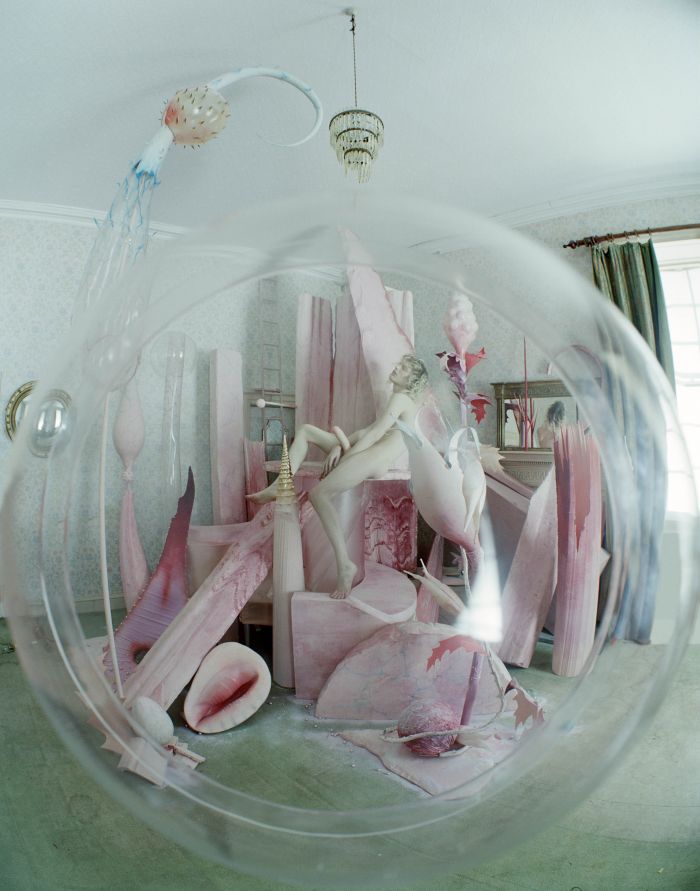 The Garden of Earthly Delights by Tim Walker
The exhibition The Garden of Earthly Delights by Tim Walker at The Noordbrabants Museum in Den Bosch, the Netherlands is the first and currently the only museum to be showing the complete collection of 26 larger-than-life images. If you enjoy Tim Walkers images as much as we do 'The Garden of Earthly Delights' is a must-see.
In January of 2015, British photographer, Tim Walker received a commission from The Nicola Erni Collection to produce a series of works of his own choosing. He was given carte blanche with an agreed upon budget. For this dream project, Tim Walker decided to draw inspiration from an artist who'd fascinated him since childhood: 15th century Dutch master, Hieronymus Bosch. Walker spent a year working on the collection, a photographic response to The Garden of Earthly Delights (circa 1495-1505, Museo Nacional del Prado, Madrid).

In defining the images, Walker isolated visual elements he finds to be typically Bosch: the bubble with veins, the shell, the strawberry, the vines and the snakes, intuitively creating a Boschian world with the help of set designer, Shona Heath, who also designed the exhibition in Den Bosch. The composition was created in front of the camera. The photographs were shot at the Eglingham Hall estate in Northumberland, one of Walker's favourite locations to shoot. The images capture pieces from the 2015 Valentino Couture autumn collection, which was inspired by Roman renaissance paintings. Thirteen high-profile models were cast, including Guinevere von Seenus, Anna Cleveland and Dutch model, Jelle Haen.

Tim Walker with one of his models at the opening night of the exhibition in Den Bosch.
The Garden of Earthly Delights by Tim Walker will run through 25.02.18 at hetnoordbrabantsmuseum.nl
PS
Click to see the Pirelli Calender for 2018 by Walker and Heath.
WOTH'S ON is the international Wonderful Things (to do) calendar of WOTH Magazine.