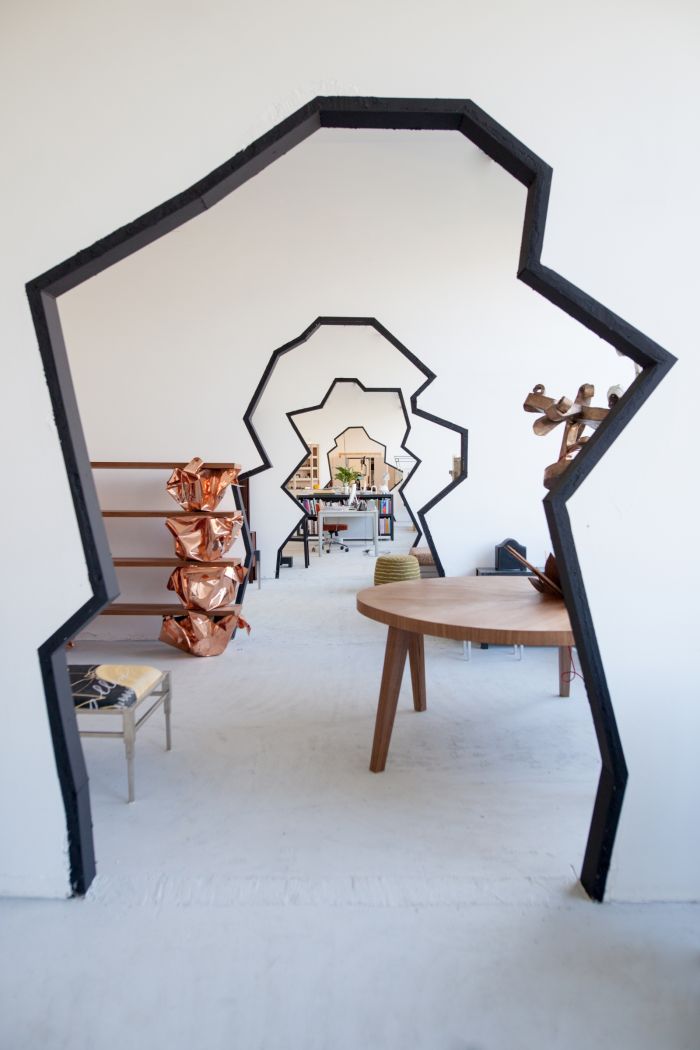 WHAT TO SEE AND WHERE TO GO IN EINDHOVEN Part I
Dutch Design Week 2017, 21 – 29 October
In October of each year the Dutch Design Week takes place in Eindhoven. In more than hundred locations across the city, DDW organises and facilitates exhibitions, lectures, prize ceremonies, networking events, debates and festivities.
Below you will find a short list of WHAT to see and WHERE to go in Eindhoven this week.
THE TINKERING LABS
PLAN B / Hurksestraat 19
Kiki van Eijk and partner Joost van Bleiswijk are organizing an exhibition in their new work space Plan-B, a laboratory where working physically and spontaneously with materials and ideas leads to autonomous and innovative designs.
THE PARTS AND THE SUM
ONOMATOPEE / Willemstraat 27
Studio Mieke Meijer is organizing a mini exhibition that includes the new ceramics project 'Form-works'. In addition, as part of Dutch Invertuals, she is entering into a collaboration with Luxaflex: six designers present their views on the future of Luxaflex.
TUNNEL VISION
TAB GEBOUW / Zwaanstraat 1
OS ∆ OOS will open the doors of its studio at Strijp-T. On show are a mix of new objects and a number of recent and better-known projects.
RIVE ROSHAN
(H)EERLIJK ANDERS / Hallenweg 9
Rive Roshan is presenting an installation that, in the space of cooking school (H)eerlijk Anders, comprises the background to the first collection of international collective Form&Seek.  
LINDA NIEUWSTAD
VDMA / Vestdijk 25-27
Collective 'Kiss my Name', which includes Linda Nieuwstad along with Visser&Meijwaard, Studio Stelt, Michiel Schuurman and Roy de Haan, is holding a presentation entitled 'Off the Grass'. The starting point is our 'garden': a fictional garden, like in vision or a dream.
Have a look at part II of this list here.
WOTH is also participating at the Dutch Design Week. Please visit us at the VDMA gebouw, Vestdijk 25 in Eindhoven. WOTH No 7 is exclusively present this week! Our latest issue is available at Piet Hein Eek, Dutch Invertuals, Design Perron, Kiki en Joost, de Kazerne and at our spot in the VDMA building.   ddw.nl
---
This item was published in WOTH issue No7 exclusively available at the Dutch Design Week in Eindhoven (words by Mimi Berlin, Sanne van der Ploeg, Viveka van de Vliet). Soon available in stores and online.