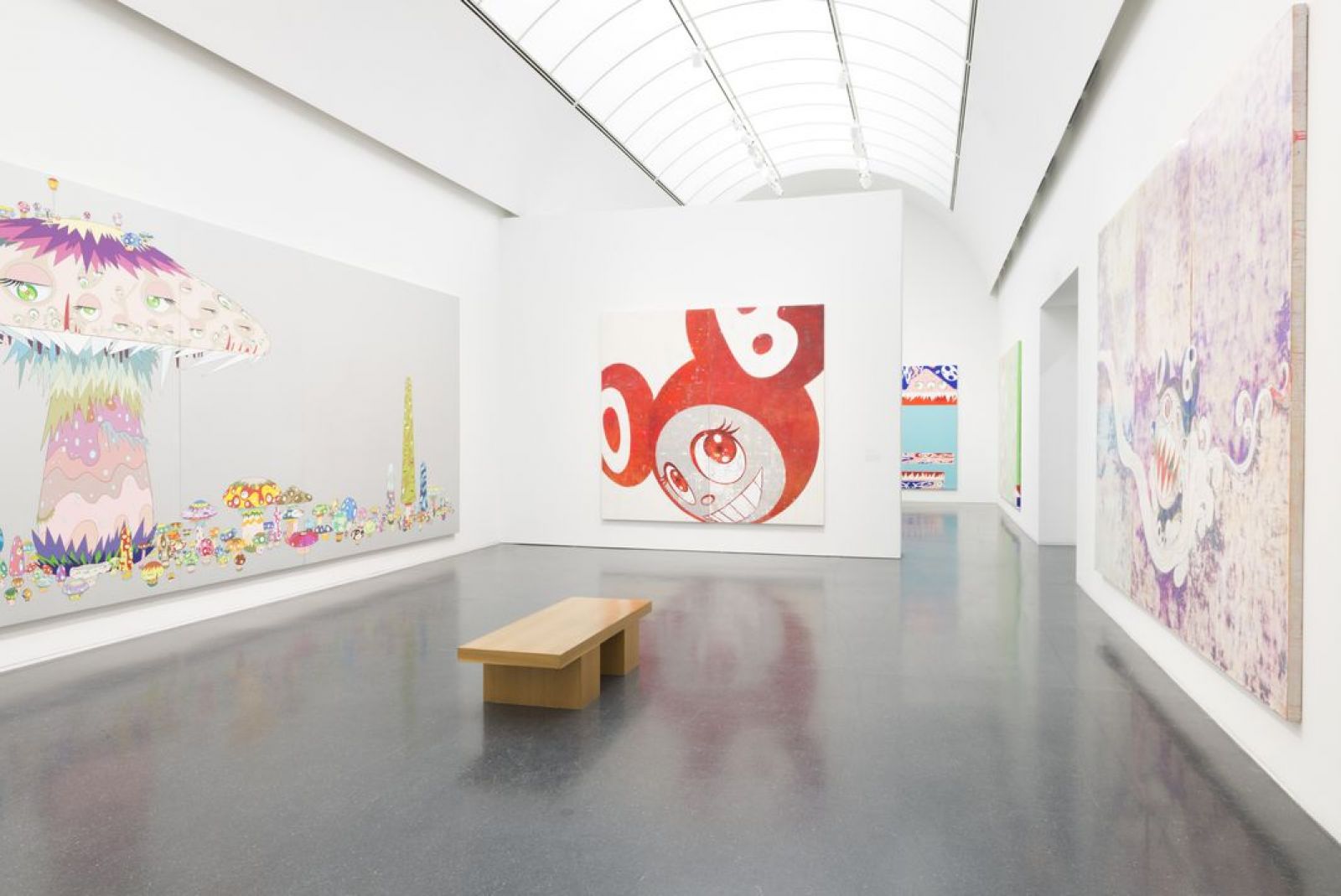 Whot's on In August and September 2017
WOTH'S ON is the international Wonderful Things (to do) calendar of WOTH Magazine. This one is for August and September 2017.
In WOTH'S ON, the web version, we handpick suggestions on exhibitions, movies, fairs, openings etc. the choices are is based on running or short term exhibitions. This web-calendar is a supplement to our printed calendar which you will always find in the back of our magazine.
THE NETHERLANDS
UNSEEN AMSTERDAM
22.09.17-24.09.17 Photo Fair & Festival Westergasterrein, Amsterdam unseenamsterdam.com
Galerie Spotlight: 
Espace JS Espace JB has been promoting contemporary photography in Geneva for the last 10 years. Since 2010 the gallery has been located in a landmark industrial building in Carouge, where it presents six exhibitions a year. The mission of Espace JB is to present works by emerging and established Swiss and international photographers, which explore the field of documentary photography in its broadest sense. Espace JB aims to push the boundaries of representation in the medium. One of the artists Espace JB will be showing at Unseen Amsterdam is Vasantha Yogananthan who works with both larger and medium format analogue photography. Premiering his new project entitled A Myth of Two Souls, inspired by the epic ancient Indian poem of The Ramayana, Yogananthan reimagines the story through photographs of contemporary life in India. (Photocredits: Magic Forest, Jog Falls, Karnataka, India, from the series A Myth Of Two Souls 2016 © Vasantha Yogananthan/Espace JB)
Amersfoort
HOLY HOUSES -through 30.10.17 Holy Houses is a art route through the inner city of Amersfoort, which can be followed by boat, foot or bicylcle. On the Holy Houses art-route, more than fifty window sills in Amersfoort are filled with art. Route maps are available in various places, including the Amersfoort Tourist Office.
galerieabsoluut.nl
Bergen
HET ZALIG NIETSDOEN
-through 25.9.17 Art Exhibition Navid Nuur, David Rickard e.a. Museum Kranenburgh
Den Bosch
BETWEEN THE LINES
-through 15.10.17 Chiharu Shiota Noordbrabants Museum hetnoordbrabantsmuseum.nl
"Chiharu Shiota's exhibition "Between the Lines" can be seen at the Noordbrabants Museum. The Japanese artist, Chiharu Shiota (Osaka, 1972), was the sensation of the 56th Venice Biennale in 2015. The Japanese pavilion with her installation, The Key in the Hand, was one of the top five exhibitions in The Guardian that year and it was also on the cover of The New York Times. Shiota's first solo exhibition in the Netherlands offers a retrospective overview of her oeuvre. The installation, Uncertain Journey, made to measure for Het Noordbrabants Museum, is the highlight of the exhibition." (read more hetnoordbrabantsmuseum.nl) (photocredits: Chiharu Shiota, Uncertain Journey, 2016, metalen boten en rode draden (wol), Blain I Southern, Berlijn, Duitsland. Courtesy the artist and Blain I Southern. Foto: Sunhi Mang. © Chiharu Shiota, c/o Pictoright Amsterdam, 2017))
Gelderland
IJSSEL BIENNIAL
-through 30.9.17 International art route along the IJssel River from Doesburg to Kampen. ijsselbiennale.nl
International artists tell the story of the IJssel valley with 28 classic artworks in an art route along the IJssel River. You can find the artworks at unique locations in the countryside and in the historical Hanseatic cities. In floodplains and beside locks, at brickworks and on country estates; wherever you can see, smell and taste the IJssel. In this first edition of the IJssel biennial, artists share their vision of the influence of climate change on our riverscape: from poetic dreamscapes and utopian visions of the future, to calamitous scenarios of doom. (photocredits: Ulrike Träge)    
The Hague
ANTON HEYBOER
26.08.17/04.02.18 Gemeente Museum Den Haag gemeentemuseum.nl
Rotterdam
through 24.9.17 RICHARD SERRA RECENT DRAWINGS Boijmans van Beuningen boijmans.nl
Tilburg
27.10.17 FIONA BANNER Runway (AW 17) De pont Museum depont.nl
Wassenaar
-through 17.09.17 RODNEY GRAHAM THAT'S NOT ME museum Voorlinden voorlinden.nl
'That's not me' invites the visitor to step into Rodney Graham's universe. This Canadian artist is one of the most consistent, innovative and influential artists of the past 40 years. This will be Graham's first major exhibition in the Netherlands of his recent work. With a sense of humour and wit, he constantly questions his own identity and asks himself: what does it mean to be an artist today?" (read more voorlinden.nl)  
BELGIUM
BRUSSELS IS A PLAIZIER
trough 10.09.17 ARCHITECTURE Publishing house, Since 1977 BOZAR/Centre for Fine Arts bozar.be
"Brussels is a Plaizier. What did Brussels look like 50 years ago? From June to September BOZAR will be taking you back in time with an exhibition about the Plaizier publishing house. Since 1977 this Brussels publishing house has built up an image library including vintage postcards, prints, calendars and books. Architectural gems and urban transformations are all portrayed, together with items that illustrate the resolute path pursued by the publishing couple Wijnand and Mieke Plaizier. Their love for the Belgian capital is evident from every image. In addition to their purely documentary value, the photographs also bear witness to the way in which people remember and appreciate Brussels and give form to the collective memory." (read more bozar.be)  
FINLAND Helsinki
13.09.17-17.09.17 HABITARE Furniture, Interior Decoration and Design Fair Messukeskus Helsinki habitare.messukeskus.com
"Habitare, the largest furniture, design and interior decoration event in Finland, will be held at Messukeskus in Helsinki, from 13 to 17 September 2017. Habitare offers experiences and ideas on interior decoration, and on the functioning and look of homes and other spaces. To be held concurrently with Habitare are the Antiikki antique event HighEnd Helsinki and the Showroom and Forma events for professionals." (read more habitare.messukeskus.com) To see alongside the Habitare Fair -MUJI's pop-up shop in Habitare's Ahead design hall -The Utopias of Urban Living expo
GERMANY Lieberrose-through
10.09.17 ROHKUNSTBAU The Beauty of Difference –

 Die Schönheit im Anderen Castle Lieberose ELMGREEN & DRAGSET are a Danish-Norwegian artist duo. Michael Elmgreen (*1961 in Copenhagen) and Ingar Dragset (*1969 in Trondheim) have worked together since the mid- 1990s. Their installations, performances and sculptures reinterpret familiar situations with a subversive element. ELMGREEN & DRAGSET´s art has been displayed internationally, e.g. at the Venice Biennale 2009. In the autumn of 2017 they will curate the 15 Istanbul Biennale. (photocredits: Courtesy Elmgreen & Dragset/KÖNIG GALERIE, Berlin)
USA New York
-through 17.09.17 ROBERT RAUSCHENBERG AMONG FRIENDS The first 21st-century retrospective of the artist, presents over 250 works across mediums from his six-decade career. MoMa Museum of Modern Art moma.org -through 04.09.17 REI KAWAKUBO COMME DES GARÇONS THE ART OF IN-BETWEEN The Met Fifth Avenue www.metmuseum.org
Chicago
-through 24.09.17 TAKASHI MURAKAMI
The Octopus Eats Its Own Leg Museum of Contemporary Art Chicago mcachicago.org "Known for his vibrant anime-inspired characters and his collaborations with pop icon Kanye West and fashion house Louis Vuitton, Japanese artist Takashi Murakami has continually blurred the boundaries between high and low culture, ancient and modern, East and West. This major retrospective features 50 paintings that span three decades, from the artist's earliest mature works to newly created, monumentally scaled paintings. It illustrates how Murakami's art is rooted in traditions of Japanese painting and folklore, and highlights his careful attention to craft and materials. It also show-cases his astute eye for the contemporary influences of globalisation, media culture, and the continued threats of nuclear power." (read more mcachicago.org) (Installation view, Takashi Murakami: The Octopus Eats its Own Leg, MCA Chicago, Jun 6–Sep 24, 2017 Photo: Nathan Keay © MCA Chicago)   If you have any suggestions or things you have seen you want to share with us, please don't hesitate to let us know! Thank You.   See an overview of our WHOTsON Wonderful Things Calendar